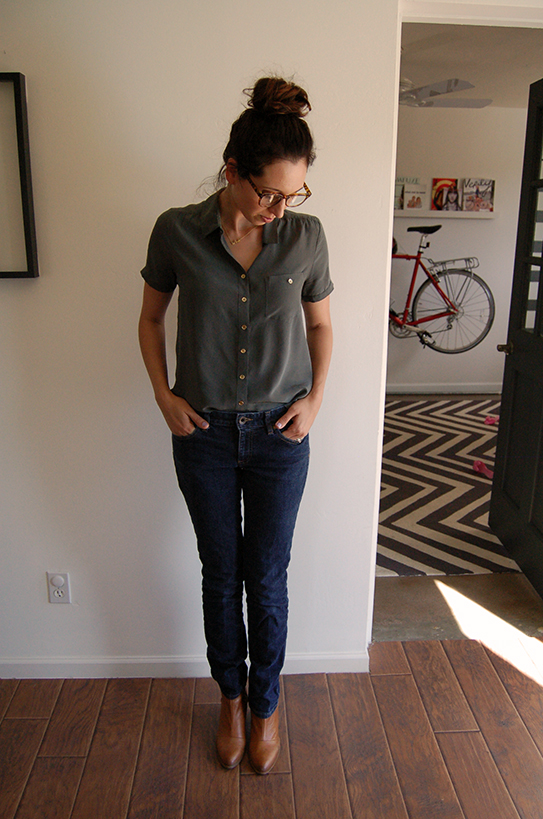 Sometimes there are just days where you don't have time to think about your outfit. All you have time for is hopping in the shower, putting a touch of makeup on and making sure you aren't naked. If I'm really honest, there are even days when dry shampoo is such a lifesaver because I don't even have time for a shower. (That might be TMI, but what I can I say...It's true). On those days I rely on my uniform of a button down shirt, jeans and a great pair of shoes. It's classic, it's comfortable and it's stylish.
I highly recommend identifying an easy "uniform" for yourself. Maybe it's a couple day dresses that fit well...Or maybe it's a plain t-shirt and maxi skirt...Whatever it is just make sure you feel really confident when wearing it and it's easy to put together.
Get the look: shirt, jeans, shoes.