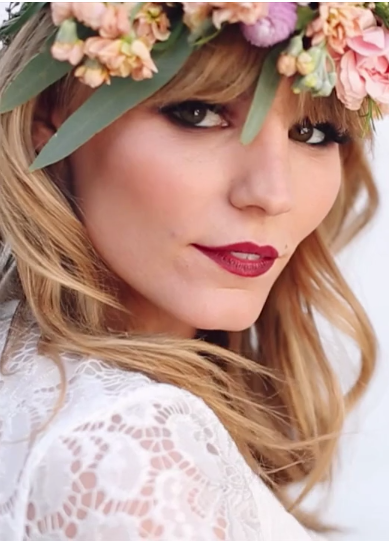 This face! Isn't Madeleine Alexandra gorgeous?! She is a fashion blogger with insane style and taste. She also is a dancer and moves and models like a pro. Ale Vidal of Imaginale Design hired to me to create beautiful vignettes for her workshop attendees to capture in motion. There is so much to share! I will be sharing the art direction and styling process tomorrow, but I wanted to just focus on this moment - this film that Ale made.
There was a whole team behind this vignette, but yet it seems so simple. One dress, some flowers, great hair and makeup...The planning for this simple moment started several months ago. Ale wanted a high-fashion bride that embodied a sensual and haunting quality. It might be a weird request, but that girl knows what works for the camera.
I'm so happy I get to work with such talented people. Enjoy the film and come back tomorrow to see how I translated her vision for not only this shoot, but three other ones in ONE DAY!
Madeleine Alexandra at The Motion Workshop from Ale Vidal - Imaginale on Vimeo.
The Motion Workshop - An event put on by cinematographer Alejandra Vidal to teach photographers and artists about direction in video, storyboarding, product creation, and the art of human connection through motion: www.themotionworkshop.com
Film by Ale Vidal // www.imaginaledesign.com
Styling and Art Direction by AVE Styles // www.avestyles.com
Dress by: Fame and Partners // www.fameandpartners.com Model: Madeleine Alexandra // alexandrafashionco.blogspot.com Make-up: SN Makeup // www.snmakeupartist.com Hair: Miriam Kenly // instagram.com/mirmaidkenl Florals: Hilary Lamb // hilarylambphoto.blogspot.com Assistant: Mary Claire // maryclaire-photography.com